Brands We Use

Founded and named after legendary Japanese make-up artist and beauty pioneer, Shu Uemura, the brand breaks all boundaries in beauty creation.
inspired by an aesthetic and professional spirit of the artisan, the Shu Uemura brand was developed on the founder's holistic philosophy that beautiful make-up starts with beautiful skin. believing that quality of skincare is essential in creating beautiful make-up, the most advanced skincare formulas using powerful phyto-ingredients are used as the first step to revealing every woman's unique beauty.
blending nature, science, and art together with brand's pioneer spirit combine to create cutting-edge make-up, innovative high performing skincare and elegantly crafted professional quality tools that fuse simplicity and elegance.
the extraordinary spectrum of colors and textures found within Shu Uemura's atelier enables every user to become a true artist, liberated to freely experiment with infinite expression and make-up designs.

M·A·C Cosmetics is recognised as one of the most revolutionary and influential companies in the global cosmetics industry. Founded in 1984 to support the creative needs and high standards of professional makeup artists, today M·A·C stands at the epicenter of fashion, beauty and popular culture.
The company's extraordinary ability to create innovative products and cultivate new markets has led to its unparalleled growth and expansion, around the world.The M·A·C philosophy stems from its commitment to provide professional quality cosmetics – universally – with a colour, shade and finish that's right for everyone.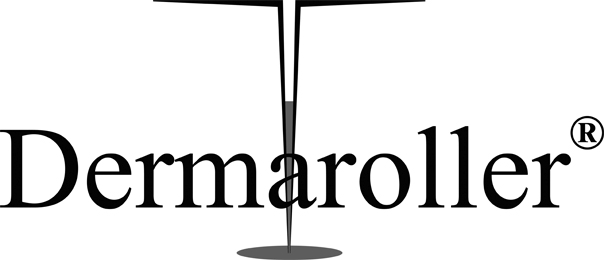 Dermal Roller is a precision engineered, hand-held medical device that helps combat the appearance of scars, wrinkles, uneven skin tone, stretch marks, cellulite and even hair loss. Micro skin needling encourages collagen and elastin production within the skin and helps to reduce the appearance of skin imperfections making the skin smoother, brighter, healthier and younger looking.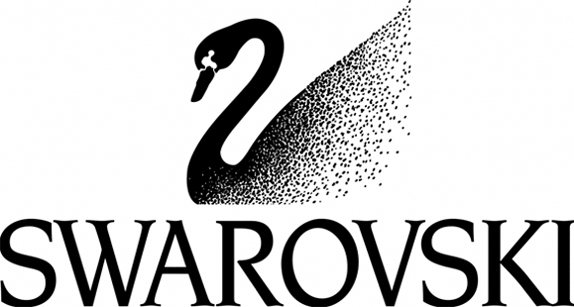 Celebs such as Rihanna and Beyoncé have totally rocked this look, which features sparkling Real Swarovski crystals that add lasting glam to your toes. The pedicure takes approximately 65 minutes.

Dermaceutic Laboratoire is the partner of choice for over 30,000 aesthetic dermatology specialists throughout the world.
One of the first cosmeceutical companies to develop products using ingredients such as hyaluronic acid, stabilized vitamin C, and glycolic acid; Dermaceutic has led the cosmeceutical industry in the discovery of effective combinations of ingredients for use in aesthetic dermatology.
Through a progressive approach with peel intensity adapted to each patient, and a personal homecare regimen, optimal results can be achieved.
The efficacy of Dermaceutic's cosmeceutical and peel treatment protocols is supported by extensive clinical trials, and the company's collaboration with industryleading practitioners from around the globe.
HD Brows have revolutionized eyebrow care to give everyone that extra look-good and more importantly feel-good factor.
Eyebrows are as individual as fingerprints, and our tailored procedure transforms even the most unruly, sparse or over-plucked brows into perfect arches to suit the wearers face. Taking between 30-45 minutes, the HD Brows experience features tinting, waxing and threading, with stylists using a specially designed formula to give you perfectly defined brows.
Every HD Brows treatment is absolutely exclusive, as our stylists assess the shape of your face and colouring before creating a bespoke brow, tailored exclusively for you. Even if you have sparse areas, hope is not lost! Our expert stylists will work with you on a re-growth programme to achieve the perfect brows for you. Plus, our new Make Up by HD Brows range of brow products such as pencils, powders, brushes and more will allow you to hide those areas until they grow in. The effects are so good, they have even been compared to a mini-facelift, and our celebrity fans include The Saturdays, Emeli Sandé, Amanda Holden and Alesha Dixon, to name but a few.
As a branded treatment, every procedure is performed using the specially formulated HD Brows professional range of products, ensuring the quality of the treatment is consistently high. So with over 4,000 HD Brows stylists across the UK, there is no excuse not to get the beautiful brows you deserve.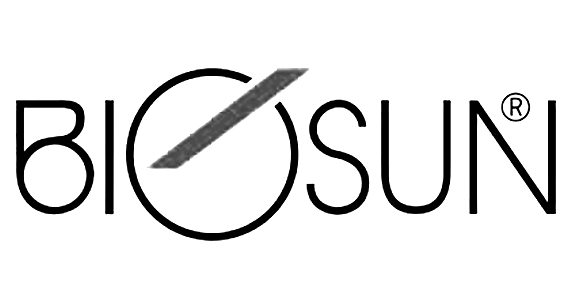 BIOSUN Earcandles have their origins in the century-old culture of the Hopi Indians and other cultures. The purely physical mode of action of Earcandles leads to a feel-good relaxation. Lovingly made for you by hand, we only use regularly inspected, 100% natural ingredients such as cotton, beeswax, honey extracts and Indian herbs such as sage, St John's wort and camomile.
BIOSUN Earcandles have been successfully used in naturopathy by therapists for decades. We use this experience to constantly develop our products. 50 million successfully used Earcandles speak for themselves.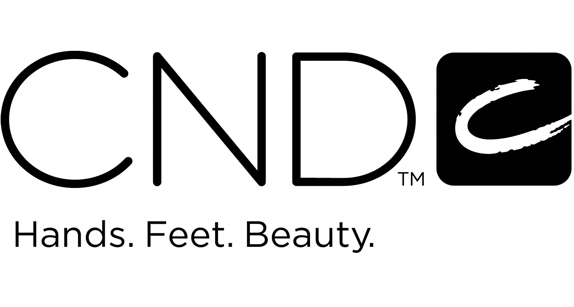 The market leader in international nail care.
CND brings you Sculptured acrylic nails, tip and overlay acrylics, Brisa gel nail extensions, Shellac and Vinylux weekly polish. CND brings high fashion cat walk looks to the salon with new quarterly seasonal colour trends and innovative nail art designs.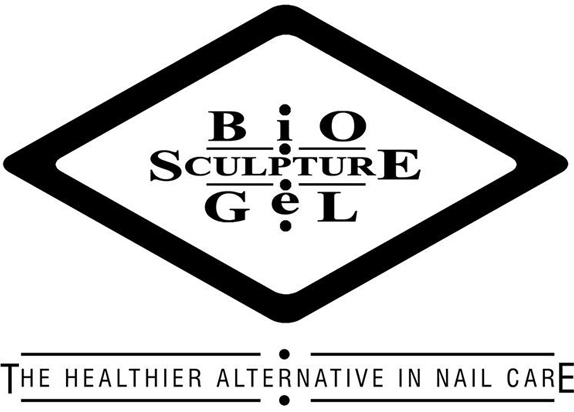 Bio Sculpture Gel is applied as an overlay onto natural nails by a qualified nail technician. The permanent colour gel is strong and flexible, with a glossy finish, lasting for up to three weeks. Bio Sculpture Gel is an advanced nail treatment that strengthens and conditions nails. The flexible coating moves with the nails, protecting them, whilst allowing them to grow without breaking.
Bio Sculpture has consistently led the market in innovation since its inception, bringing to the market the first colour gel, soak off gel and gel nail sculptures. Bio Sculpture is also the first company in its class to have undergone a stringent independent Clinical Research Trial and received a 5 Star safety rating.
Bio Sculpture is applied with minimal buffing and no primers or bonders so there is no de-hydration or damage of the natural nail. Layers of gel are applied to the natural nail and cured under a UV or UV LED lamp; the nails are dry to touch once they are cured.
The product range includes various nail treatment gels that are tailored to suit specific nail types. Bio Sculpture Gel is removed with a soak-off solution in less than 15 minutes, leaving natural nails in their original or improved condition. Bio Sculpture Gel can be used to sculpt and shape natural nails in order to lengthen existing nails or enhance their natural shape.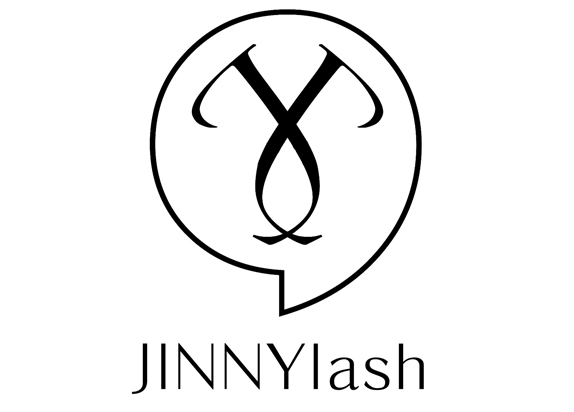 For Centuries women have been on a quest for ways to darken, thicken and lengthen their lashes. Now all of this is possible with the simple and painless JINNYlash extensions treatment. This procedure is so effective that it instantly beautifies you!
Long dark eyelashes not only emphasize the shape of the eye but also make the eye look bigger, creating a beautiful and captivating effect.
There are three different types of lash extensions clients can choose from; defending on their personalities and how long they would like their lashes to last.

Vita Liberata is a luxury non-toxic, organic self-tan + skincare brand. Our tan is odourless, organic, toxin free and doesn't give you that fake tan look.
The Vita Liberata team are passionate experts in luxury tanning. From our Irish base we created the world's first odourless tan in 2007 and our unique Odour Remove™ technology is now present in all of our self and spray tans. In 2011, we became the first completely non-toxic tanning brand. This led to Vita Liberata being listed in the world's top spas including George V Paris, St Regis, Viceroy, Ritz-Carlton and Burj Al Arab to name but a few.
A hero innovation, pHenomenal 2-3 Week Tan, is the world's longest lasting tan, giving you a tan that lasts up to 4 times longer than regular tans. Available in an extra fast drying mousse formula and an ultra hydrating lotion formula, pHenomenal has taken the beauty world by storm and has scores of celebrity fans across the globe including Gwyneth Paltrow, Sofia Vergara, Rita Ora and Ellie Goulding.
Our most recent development in tanning is in the form of Trystal Minerals – the world's first self tanning mineral bronzing powder. This revolutionary beauty product blurs the line between cosmetics and tanning, allowing you to achieve a subtle lasting tan effect even after you wash off your natural-looking bronzer. Trystal3 technology that allows tanning to work in a dry crystallised form for the first time has already won various awards including the Cosmopolitan Beauty Award and OK! Magazine Beauty Award for best self tan.
Our products are now sold in more than 26 countries worldwide. In the UK, our products are available in Boots, Debenhams and salons and spas nationwide. Globally, we can be found in Sephora Europe, Sephora USA and Marionnaud as well as salons and spas. We are now recognised as the world's leading non-toxic, organic tanning company.
Our ingredients are the purest in the tanning world. We use natural, certified organic and Ecocert ingredients, and are able to create a tanning experience that conditions and nourishes the skin, with Moisture Locking to hydrate skin for 72 hours, ensuring a tan fades perfectly. Just like a natural suntan.
Vita Liberata offers the widest range of at-home and professional tanning solutions to suit every skin type and tone, guaranteeing the ultimate tanning experience every time.

The Moment Your Skin Changed. Forever.
When Dermalogica meets skin, skin health is redefined. Dermalogica is the number one choice of skin care professionals and consumers worldwide. Why? Because for over 25 years, we've been dedicated to delivering skin health results through education, innovation, and professional recommendation, not through sparkly packaging, promises of miracle cures, or overblown hype.
We're Not Pretty.
(Or beautiful. Or pampering. Or luxury.)
We"re far too interested in guiding you to a new level of skin health fitness! So, while our packaging may not be designed to color-coordinate with your bathroom, you can always be sure that we"ve spent our time on delivering your skin the high-performance formulas it needs. Plus, we"ll never use common "beauty" ingredients like Mineral Oil, Lanolin, artificial colors and fragrances or other cheap fillers. Sure, it"s easier to formulate with them, but the bottom line is they"re just bad for your skin. Instead, we use ingredients that we know will work – our confidence founded by skin care professionals worldwide who use our products in their treatment rooms every day because they get results.
Fake Bake is the UK's leading salon professional self tan and spray tan brand.
Fake Bake gives an instant sun-kissed colour and develops into a long lasting sunless fake tan by combining naturally derived tanning agents DHA and Erythulose­ guaranteeing longer lasting (up to 50% longer), more natural-looking results. We have developed botanical ingredients to remove parabens and artificial preservatives. Our specialist self-tans offer added benefits like anti ageing, anti cellulite and anti oxidants.
Award winning, Fake Bake has become the choice of beauty experts and celebrities alike.
The Crystal Clear brand, today.
Since we launched Crystal Clear in 1995, we've been committed to solving the important skincare issues that make such a difference to our customers' lives. As well as this commitment, we've got a set of four key values that guide every decision we make. They represent who we are, and we'd never compromise them!
Firstly, we're dedicated to innovating new treatments and products to solve your skincare needs: whether you suffer from acne, dry skin or simply need an extremely effective anti-ageing treatment or product. Secondly we always aim to be uplifting, from the ambience in our salons to our new product ranges. Building on this, we want to be inspirational with our positive attitude to skincare. And finally, we're results-focused: whether we're holding a personal consultation or developing a brand new salon treatment.
Ive been going to see Lois and the girls at The Little Beauty Co for my nails and Microderms for ages now and would never go anywhere else. I really feel at home there, the therapists and all the clients I meet in there are very friendly and we always have such a good laugh! - and my skin's never looked better!
- Emma, Allerton.
Ive been going to see Lois and the girls at The Little Beauty Co for my nails and Microderms for ages now and would never go anywhere else.
- Bill, Wavertree

25 Stanley Street
Liverpool
L1 6AA